Bringing Everyone, Everywhere, Safe & Sound, Day or Night!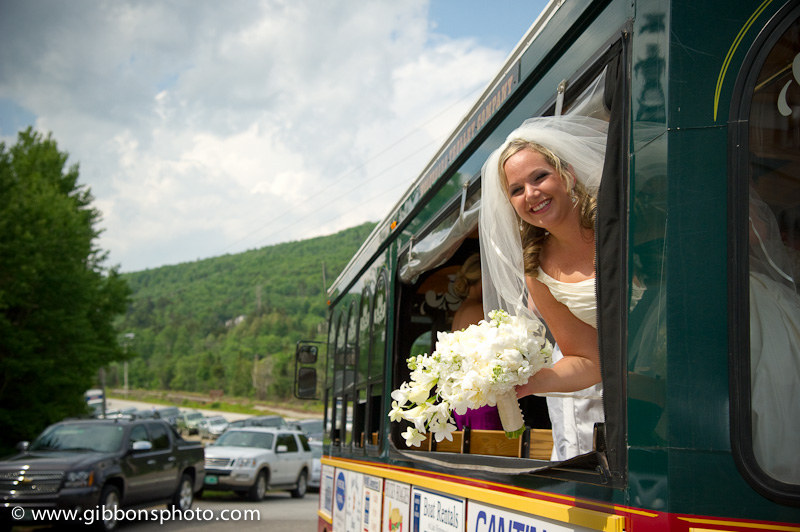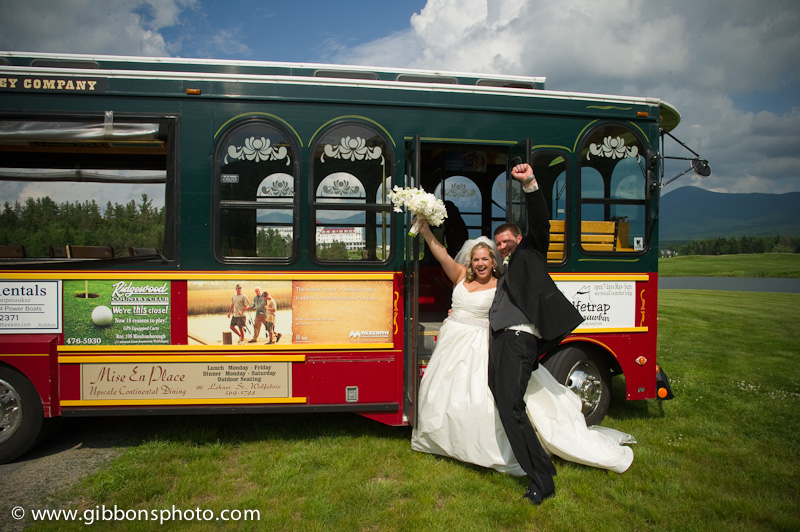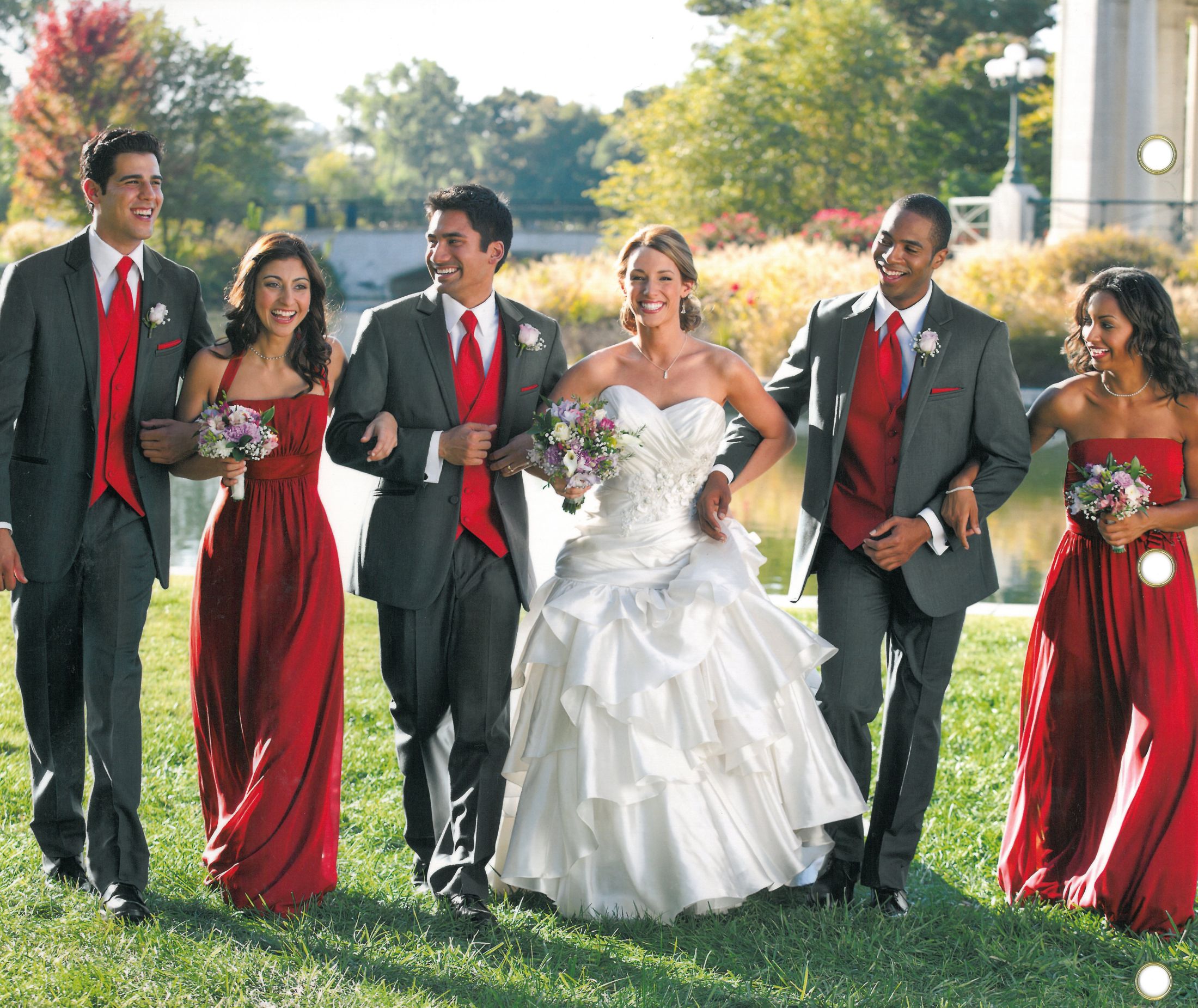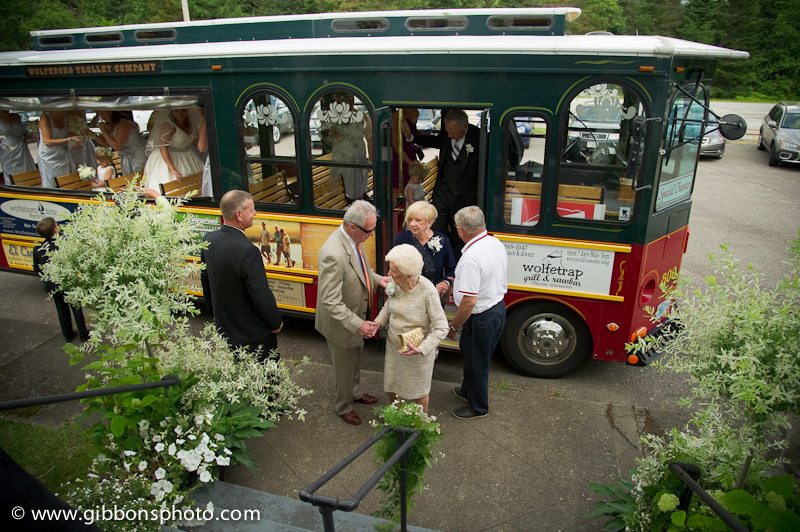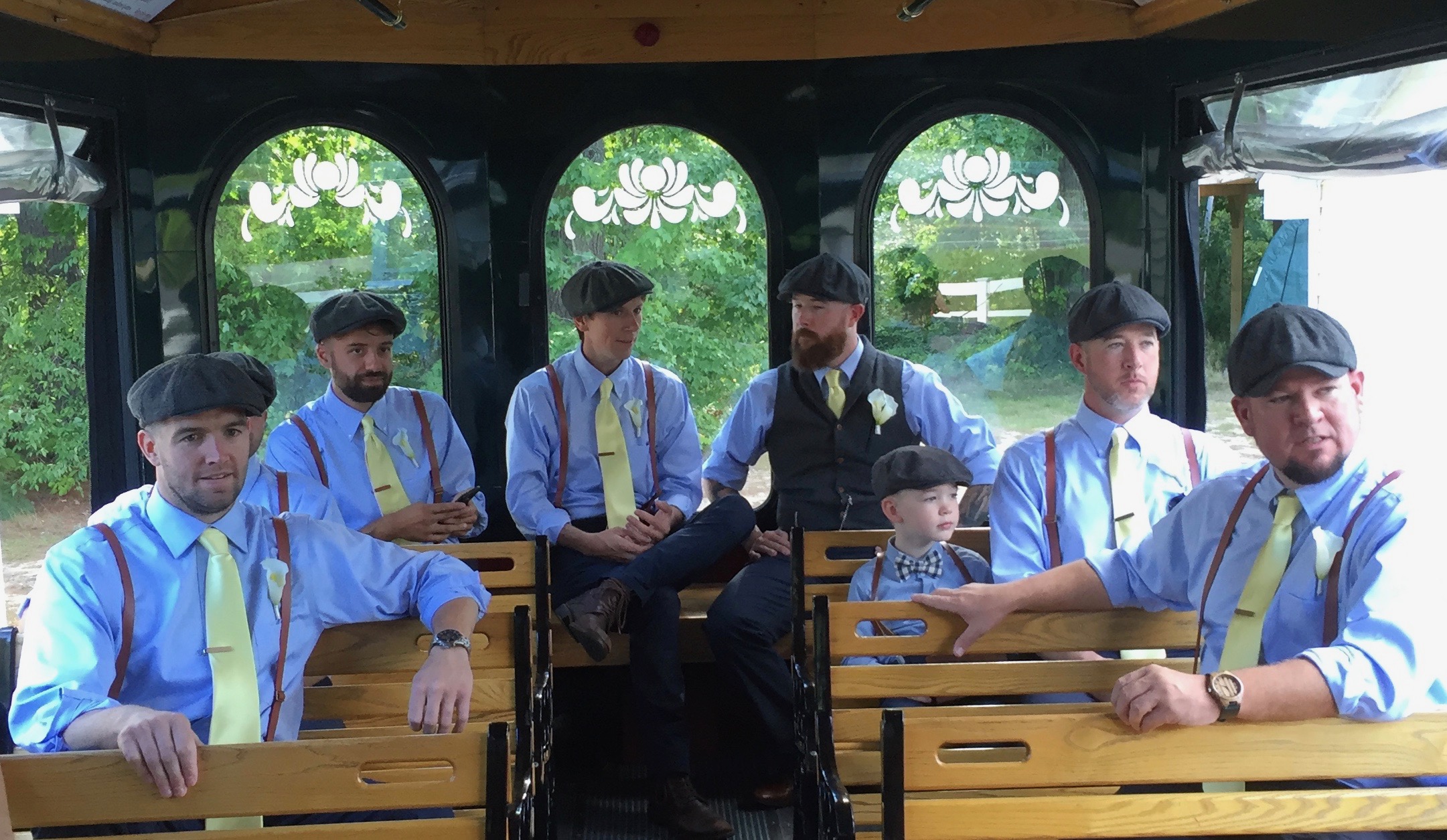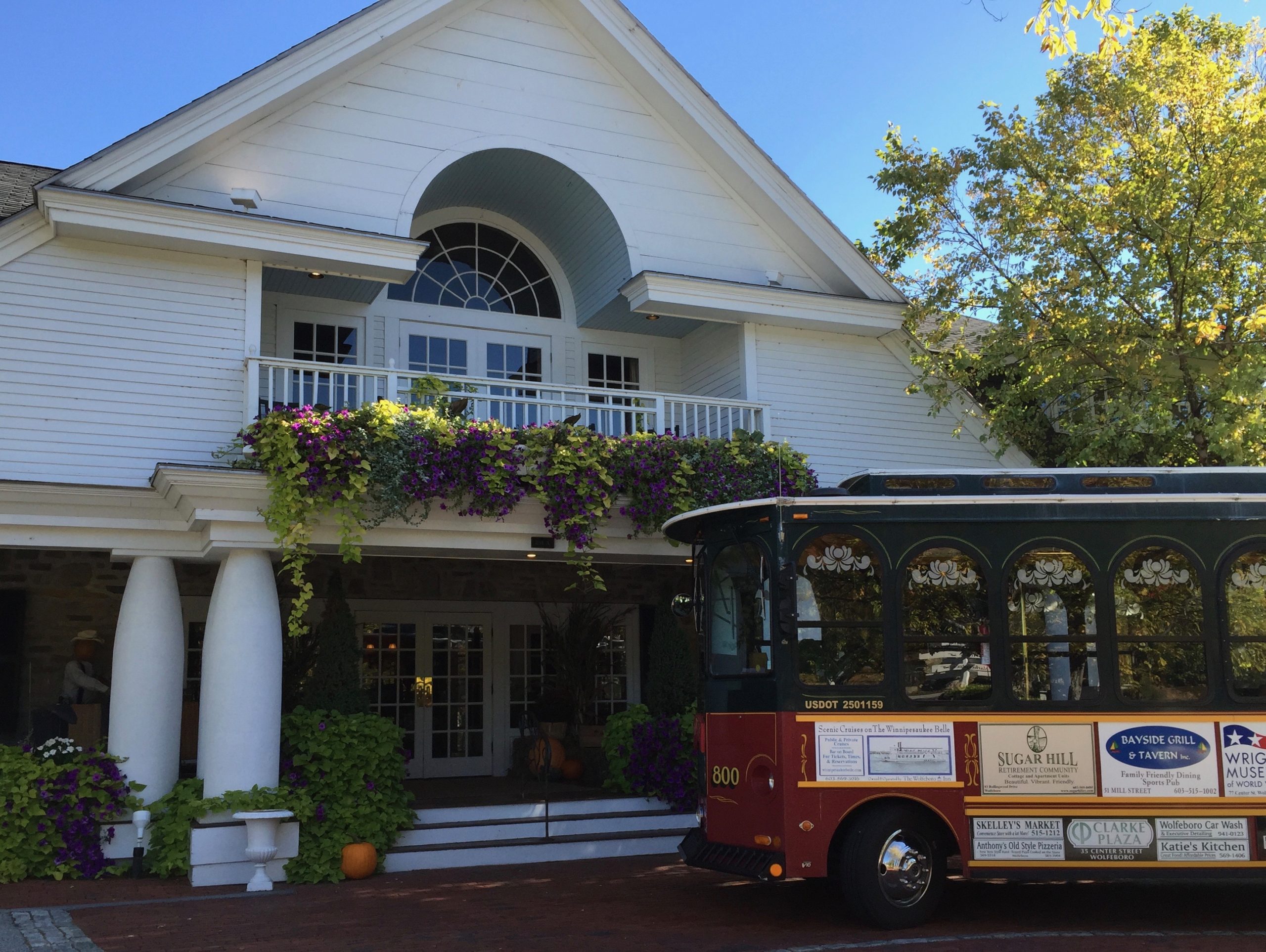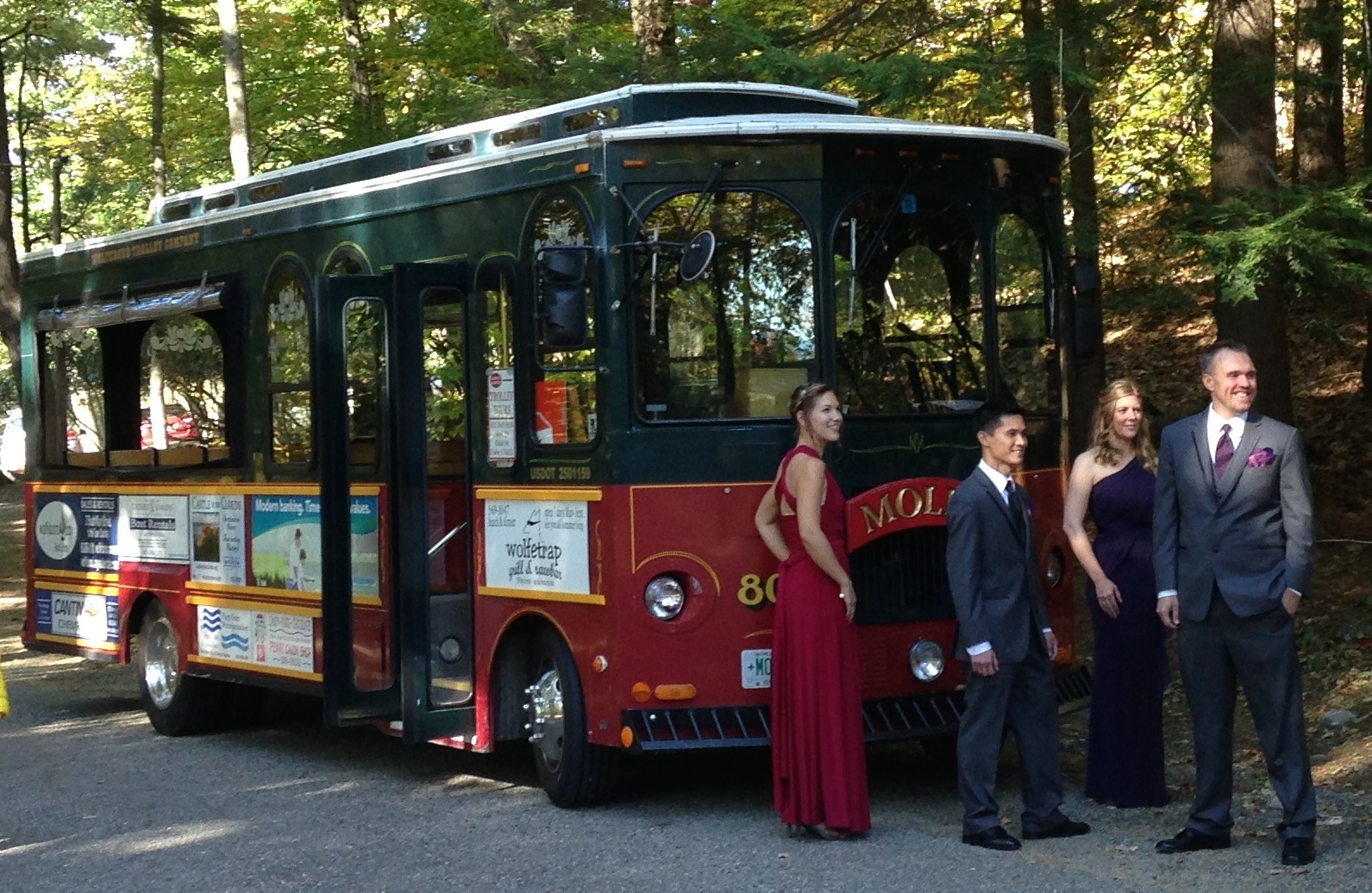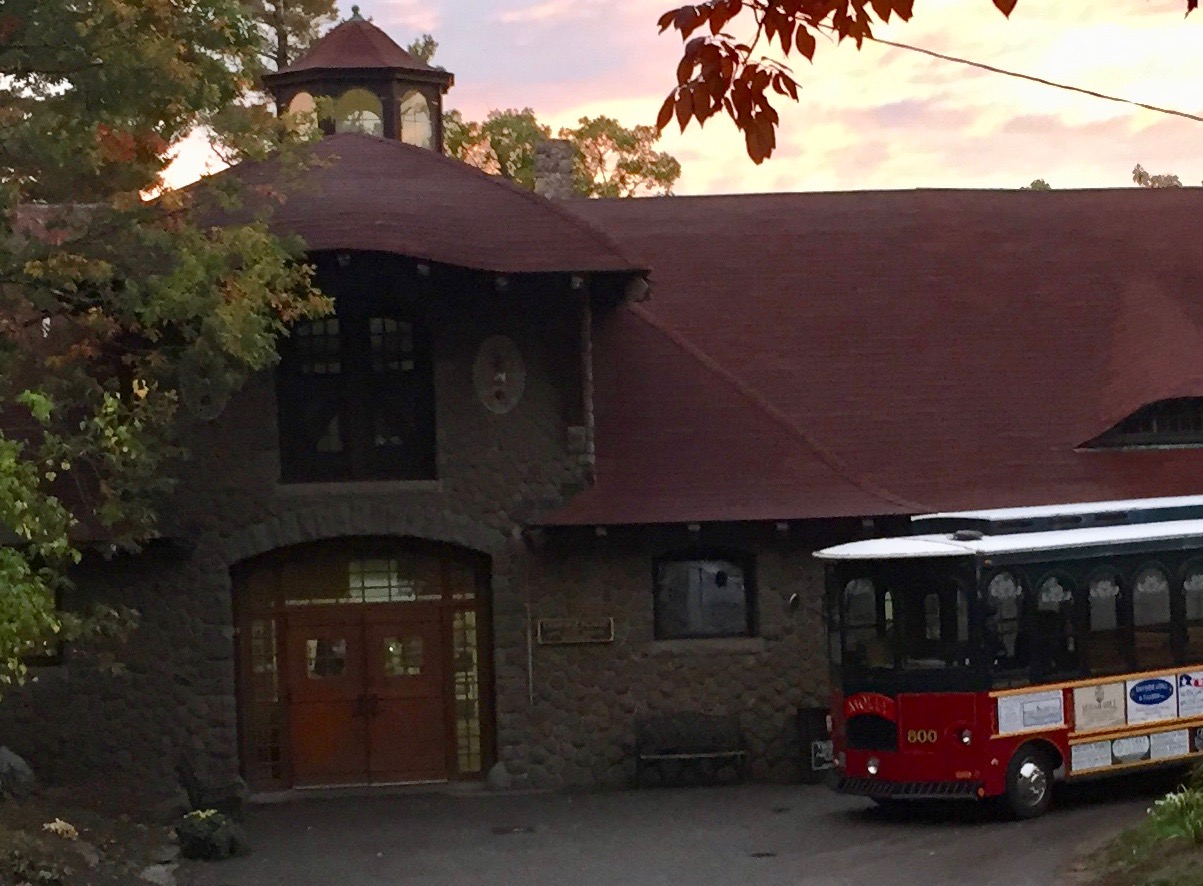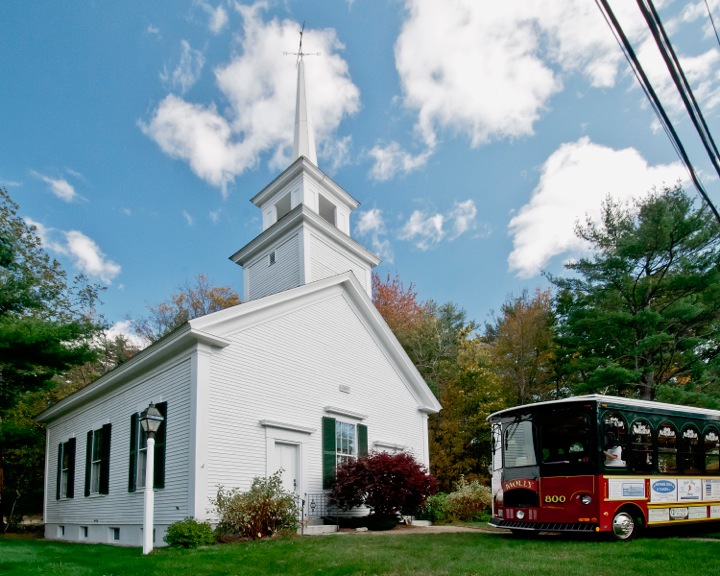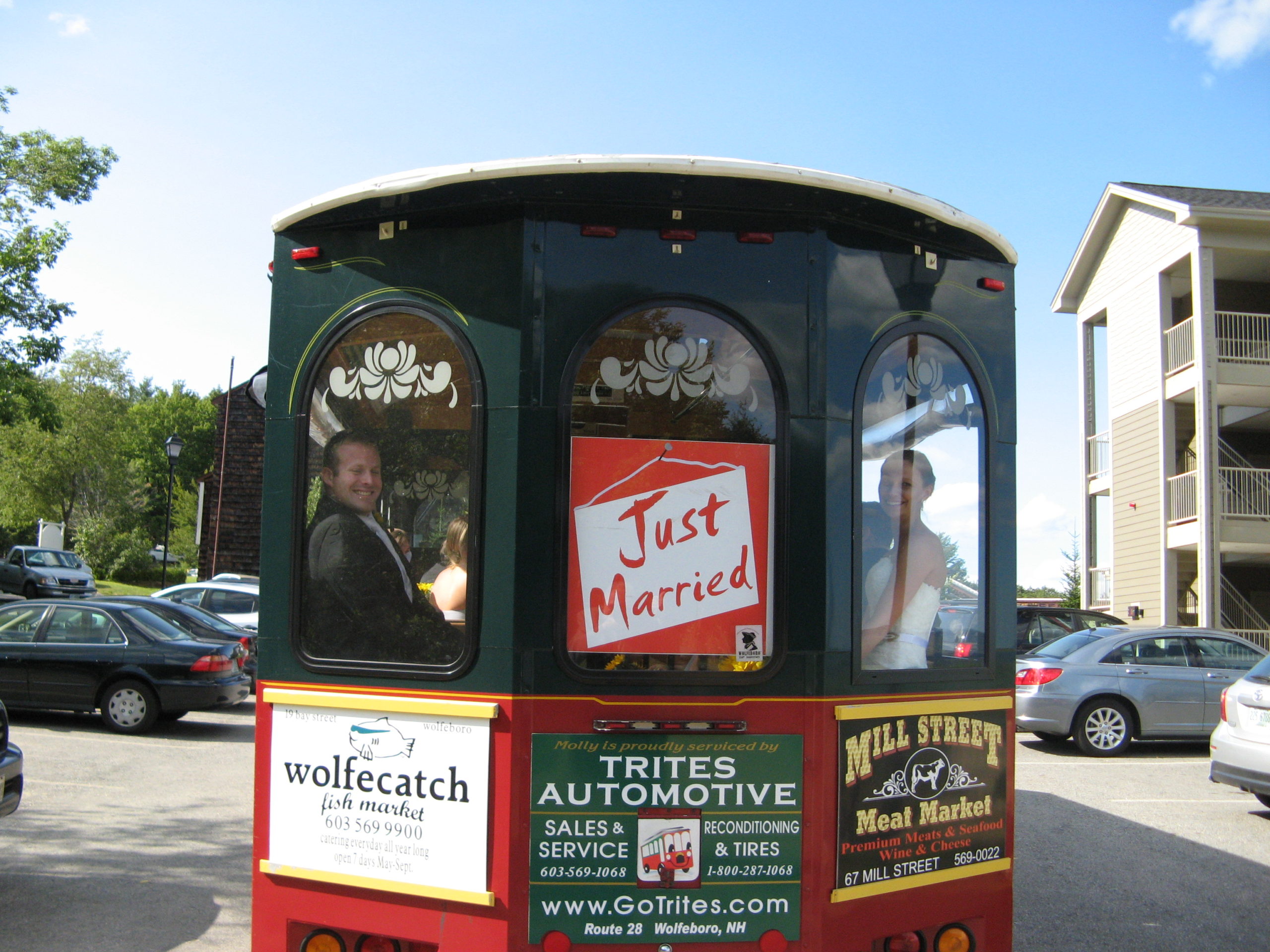 Wedding Guest Shuttle Trolley
Castle in the Clouds Wedding
Castle In The Clouds Trolley
Molley - Just Married Trolley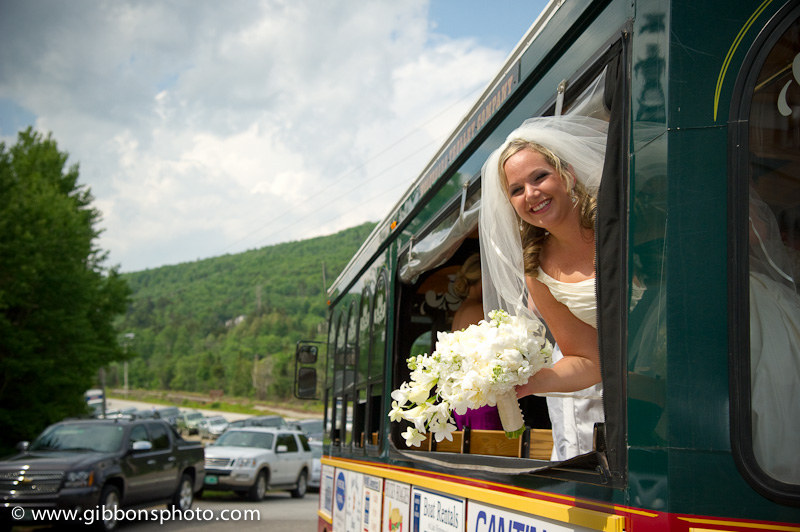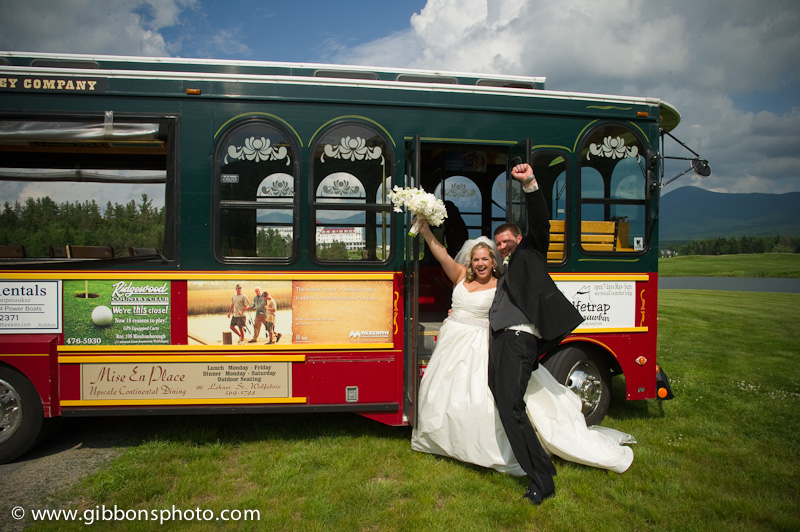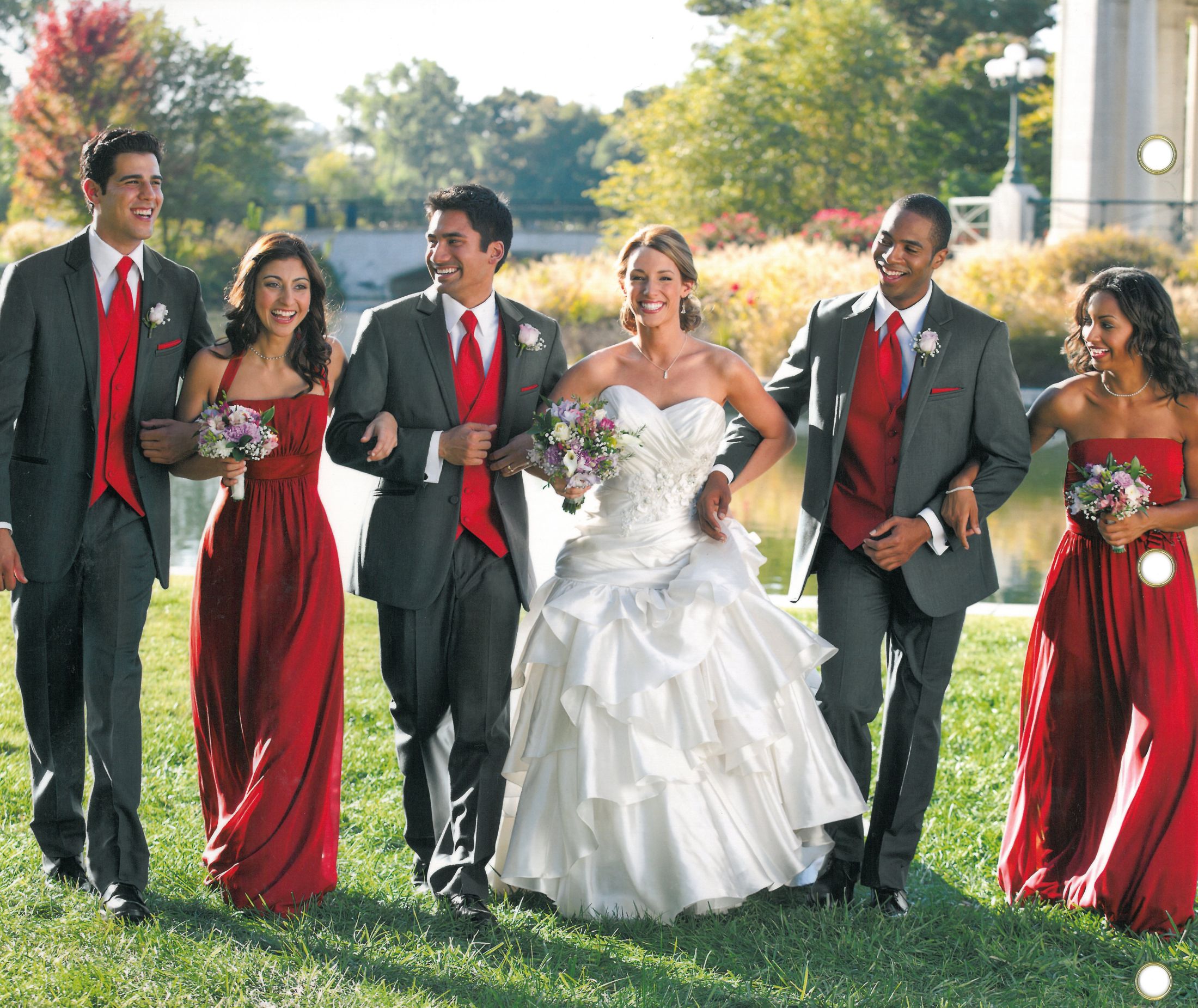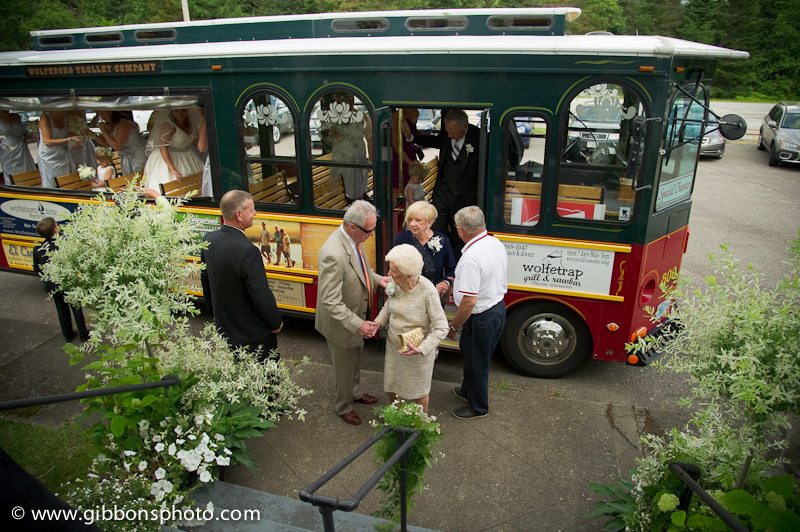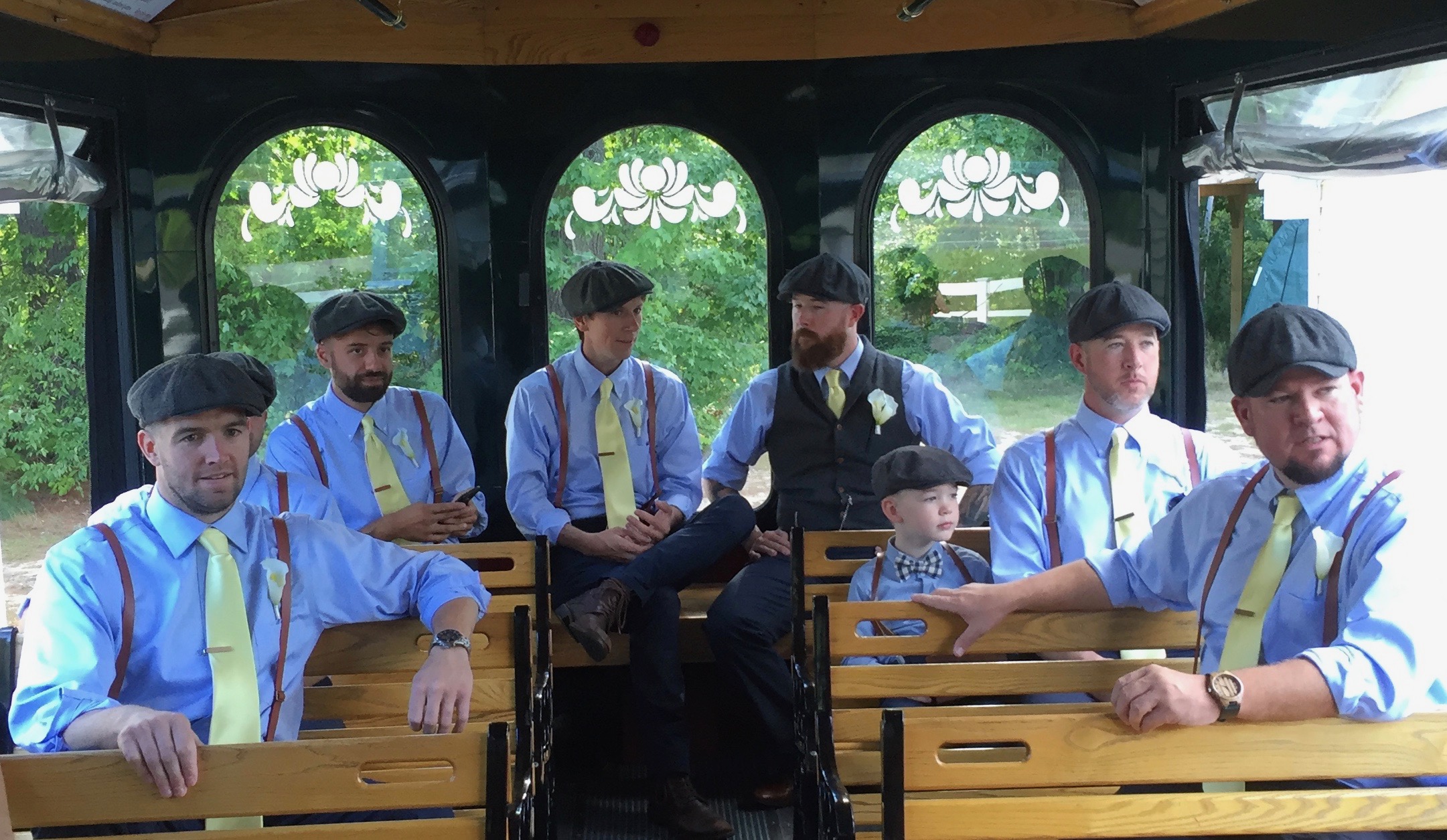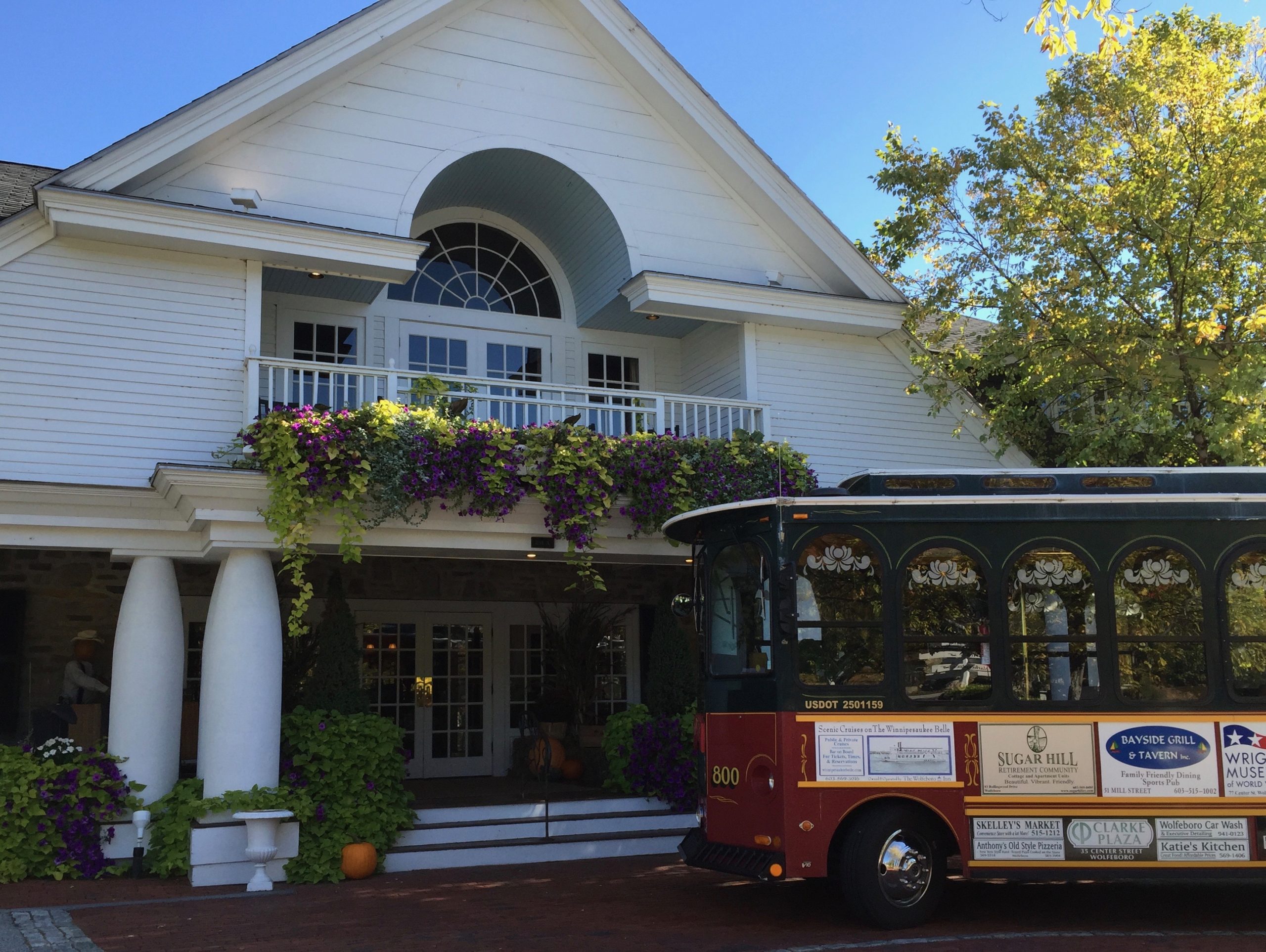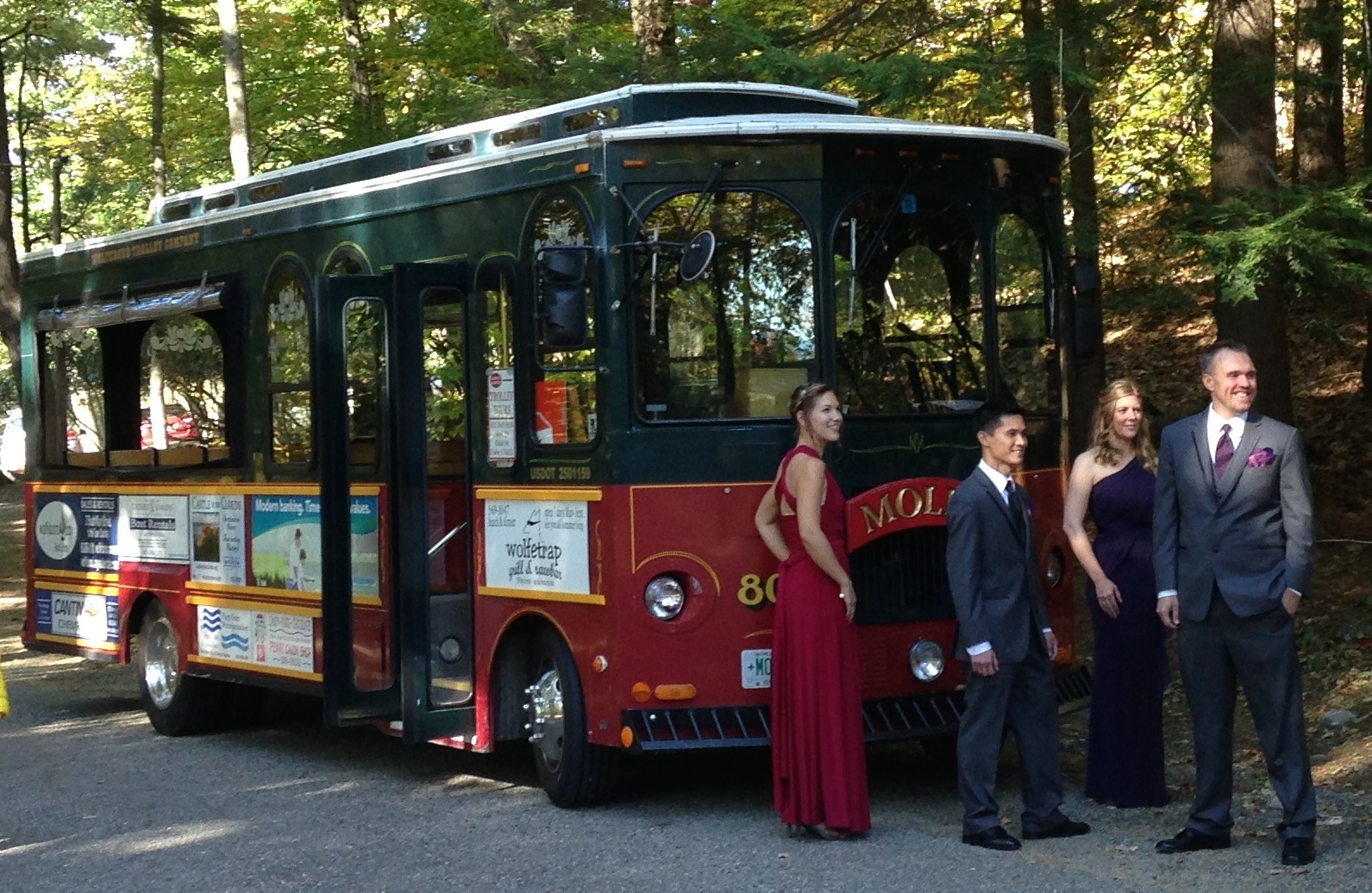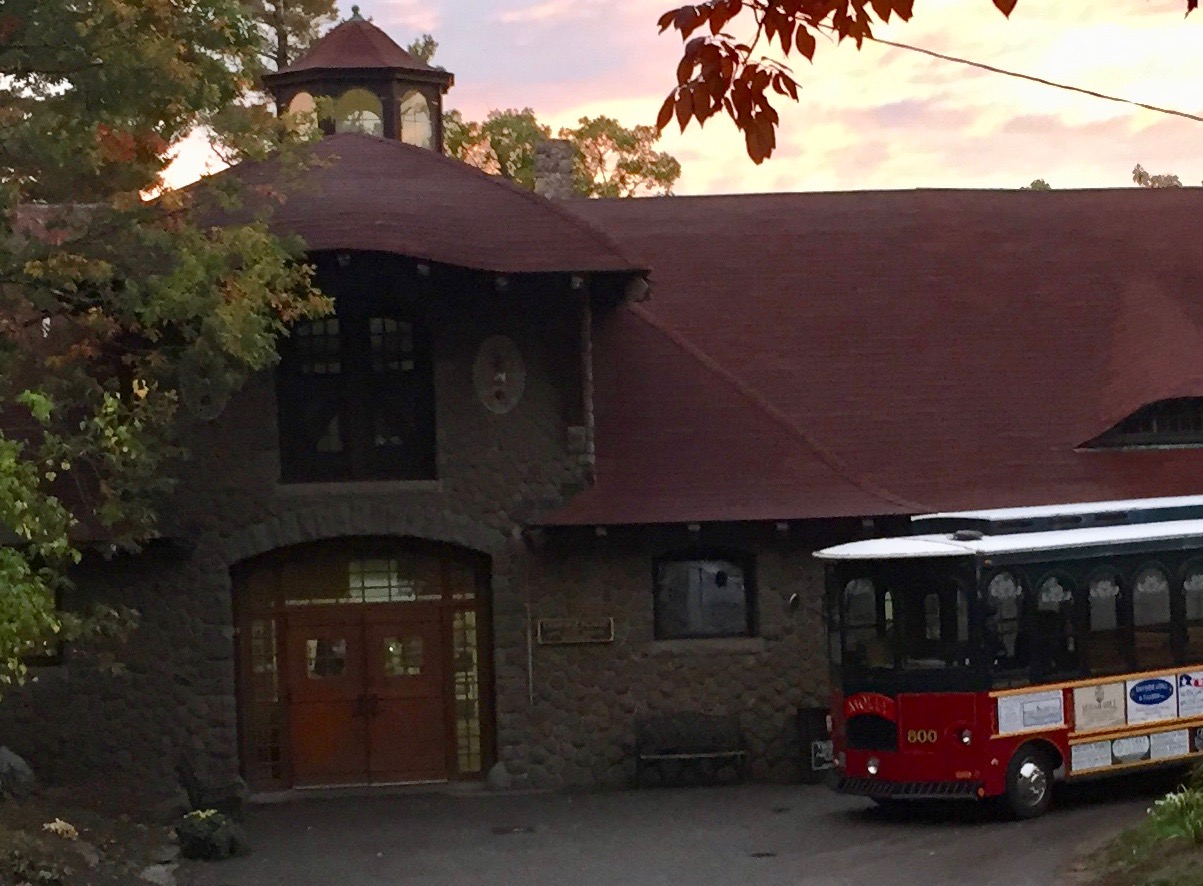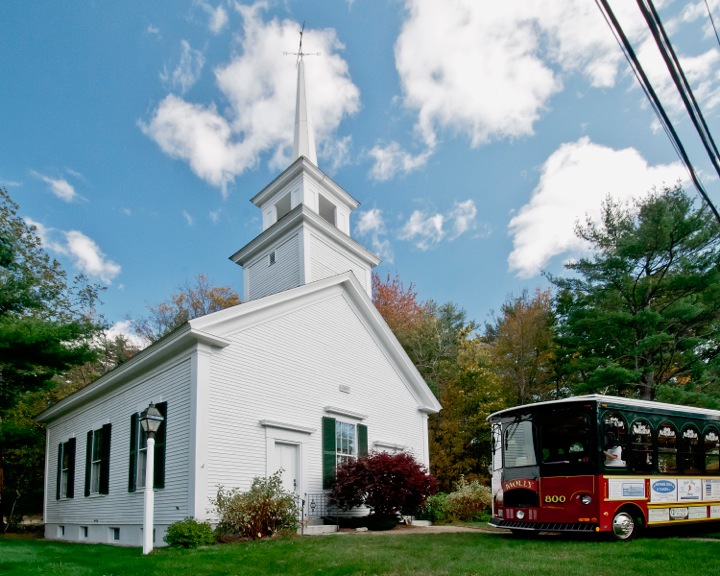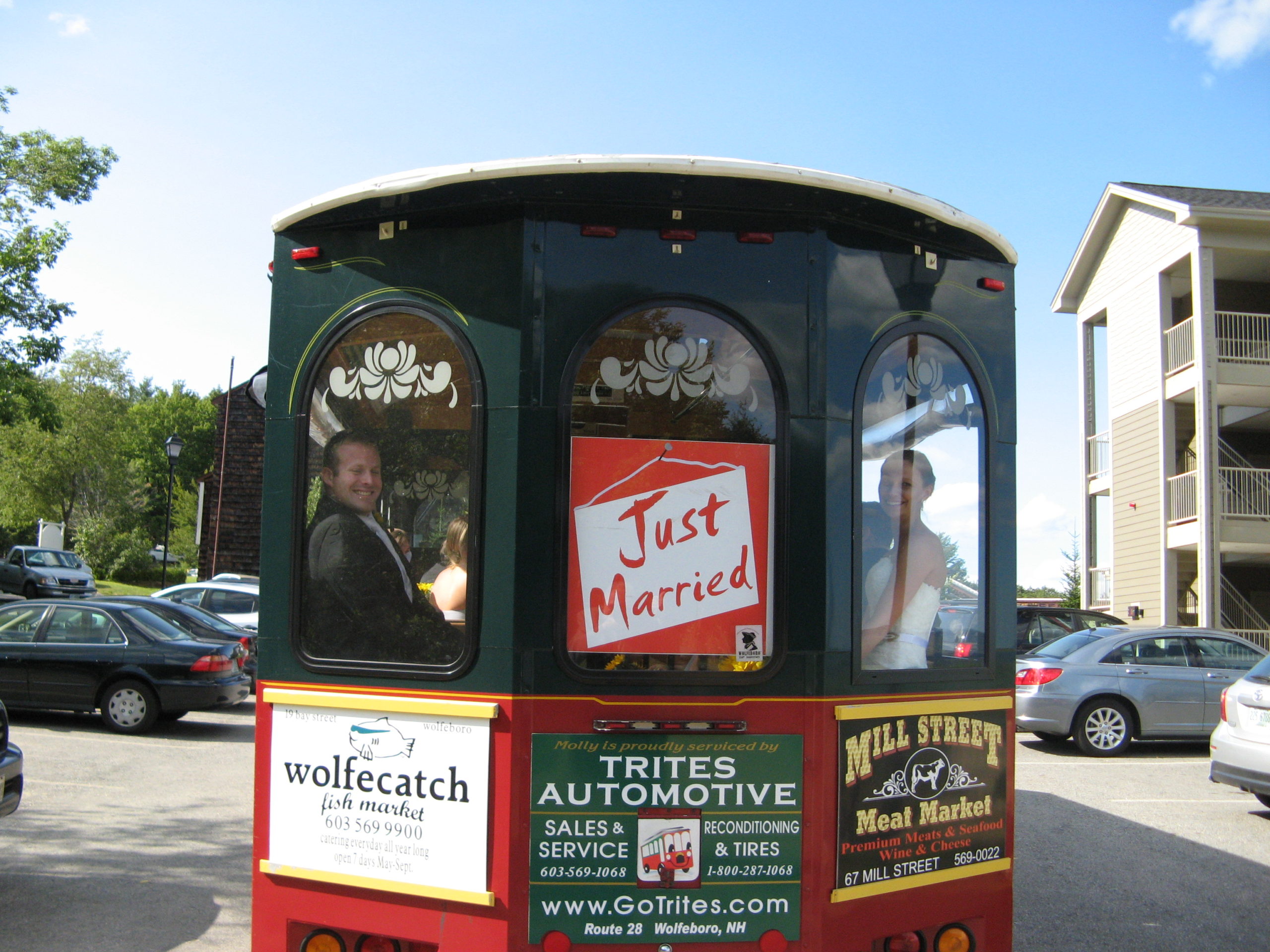 Book Your Event
We'll Drive – You Focus on Fun!
Seating for 34 passengers. Rates begin at $390 for 2 consecutive hours.
For a custom quote, call 603-569-1080 or email [email protected].
Kathy was so easy to work with and she created a schedule that worked to pick up all our wedding guests, including a few staying at an Airbnb out of town! Although I didn't get to ride the trolley myself since I got ready at the venue, it was a fun treat to be able to offer it as the transportation to and from my wedding!
I can't speak highly enough of the Wolfeboro Trolley Company, or of my experience working with Kathy over the phone. Not only were they able to take our booking on relatively short notice, they were so accommodating at every turn, and I found the price to be very reasonable. One of the shining moments was when two of my guests missed the trolley to the wedding ceremony from Wolfeboro. I called Kathy from the bridal suite, and she promptly made arrangements to get the guests (one of whom was the groom's mother) picked up and transported, causing our wedding to be delayed by only about 15 minutes. Her calm, quick, compassionate, and accommodating actions and the actions of her employees truly and actually saved the day. If you're considering Molly the Trolley, pick up the phone sooner rather than later and you won't be disappointed.
Kathy at Wolfoboro trolley company is the best! She helped me coordinate all the transportation for our castle in the clouds wedding. If you're getting married at the castle Molly the Trolley is a MUST 🙂 Thank you Kathy
We used Molly the Trolley for our wedding this year and had a fantastic experience. Booking with Kathy was an extremely easy process as she was very friendly and responsive. She made everything clear, easy to understand and helped us with exactly what we needed. Our driver Susan was very kind and we loved our experience.
We had the pleasure of working with Kathy from Molly the Trolley for our wedding on 8/1/20. Our expectations were met from start to finish. From our first interaction to our last, Kathy was very helpful and responsive to our needs . . . Timing was spot on! Planning a wedding in the middle of a pandemic posed many challenges and pivots in our plans especially when it came to find safe transportation options for our guests. Kathy was organized, flexible, helped us pull off transportation within a week of our wedding date because other transportation fell through. We all loved riding on Molly the Trolley to and from the wedding. It was a fun, safe and unique experience! If you are looking to work with a true professional, and a caring and kind vendor, I highly recommend contacting Kathy.
We got married at Castle in the Clouds on September 29, 2019 and hired Molly the Trolley to provide transportation for our guests staying in Wolfeboro and Moultonborough. Kathy was amazing to work with. She was incredibly prompt and helped us create a schedule that would ensure our guests arrived on time for the ceremony. She also worked with me to move around the schedule to ensure my husband I were the last to leave. Our guests raved about the driver and he . . . ensured that even after people left, the party continued. We are so happy we booked Molly the Trolley and give your guests the peace of mind to have fun at our wedding. Thank you Kathy!
I grew up with Molly the Trolley and was so excited to use them for my wedding! They arrived to our pick up location early, were flexible with what we needed for transportation and the driver (Sandy) and owner (Kathy) were both wonderful to work with! They were even kind enough to stop by and pick up some guests needing a ride later in the evening! Thank you for helping to make our day memorable!