Wolfeboro…Yours to Discover and Explore!
Things to See and Do
Summer vacationers have been "getting away" to Wolfeboro for almost 250 years and loving it. Today's Wolfeboro is a four-season vacation destination with year-round recreational and cultural activities, shopping, dining and lodging.
Wolfeboro was named in 1759 for British General James Wolfe, hero of the French and Indian War, who died at the Battle of Quebec just weeks before the town was chartered.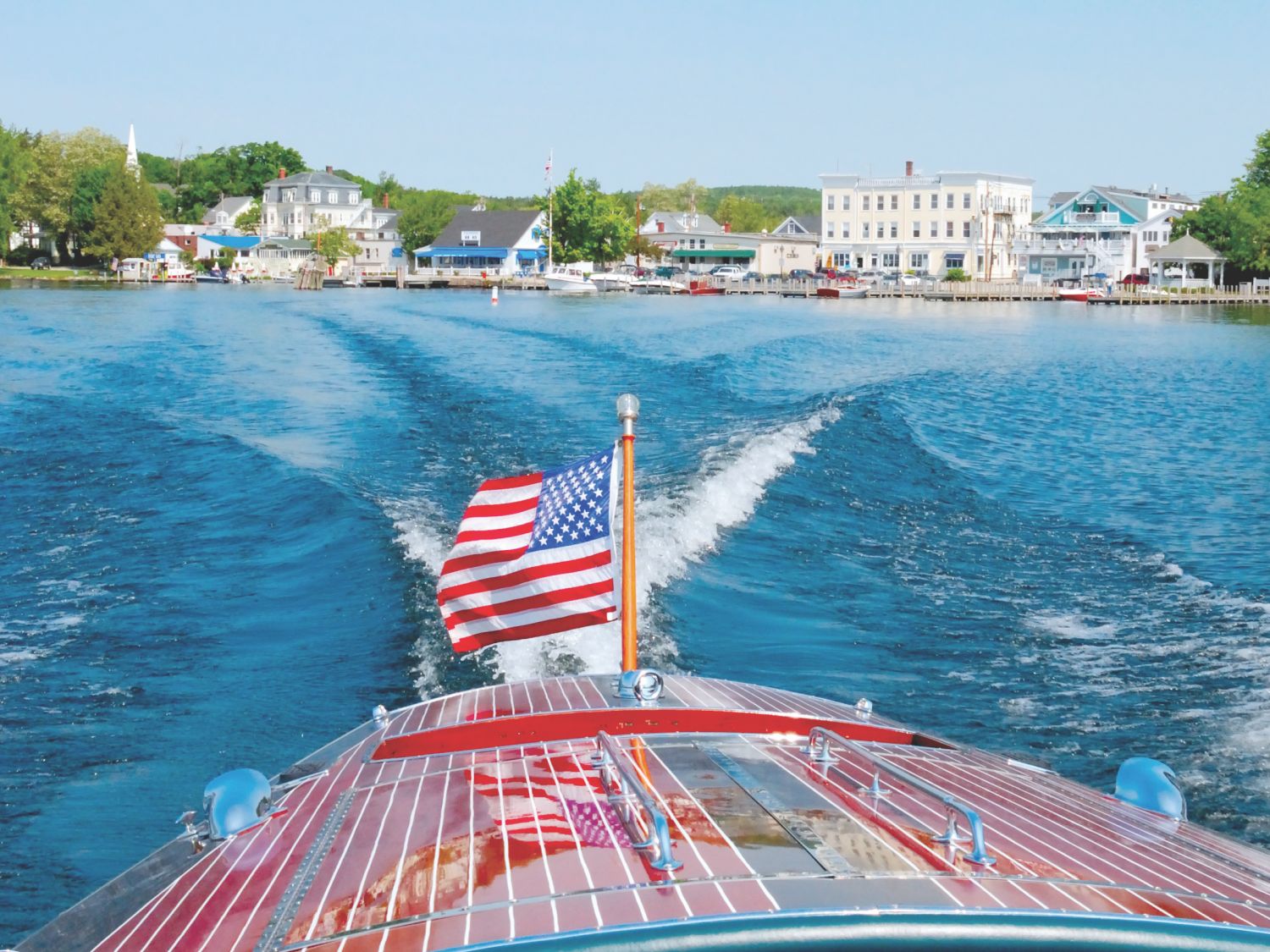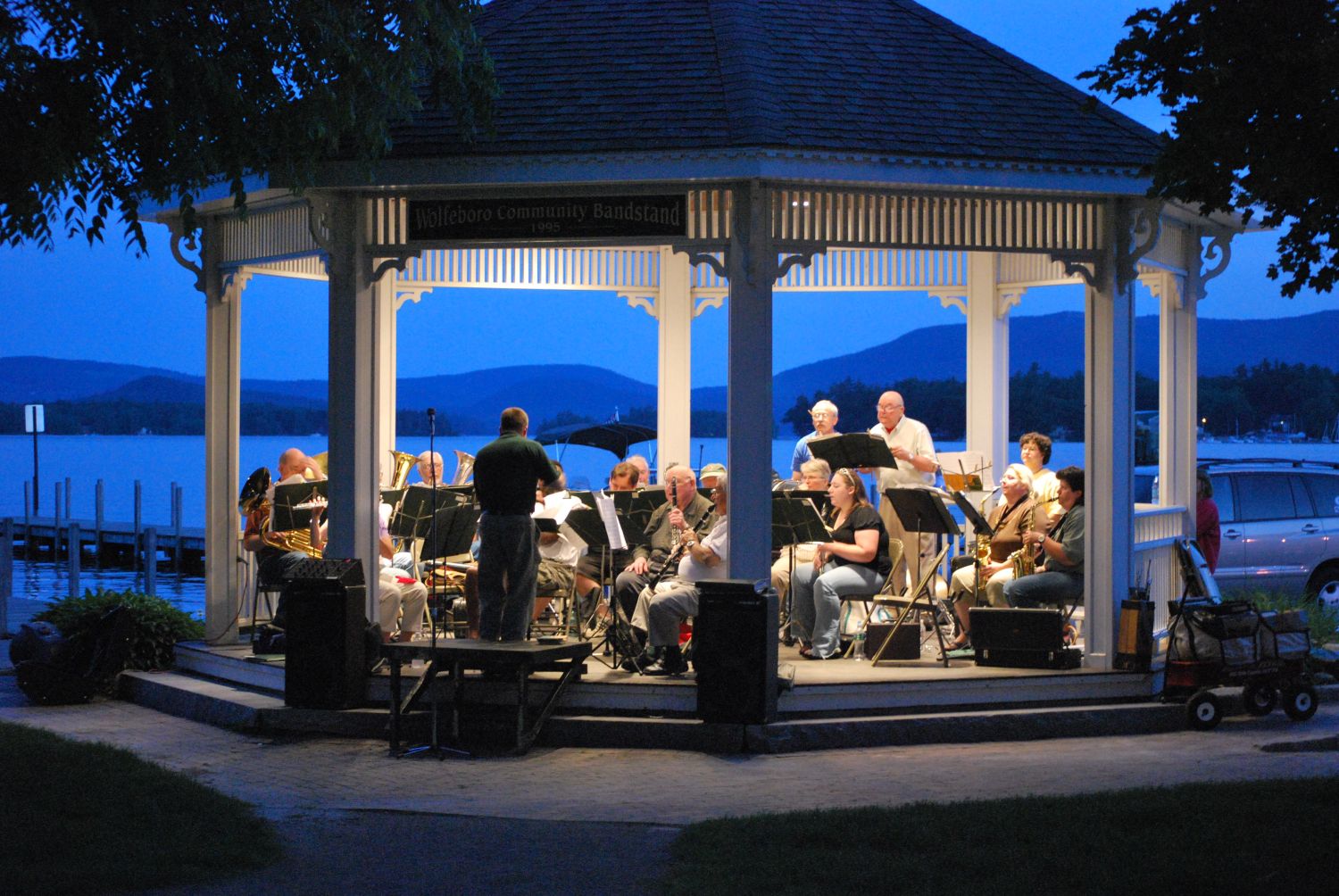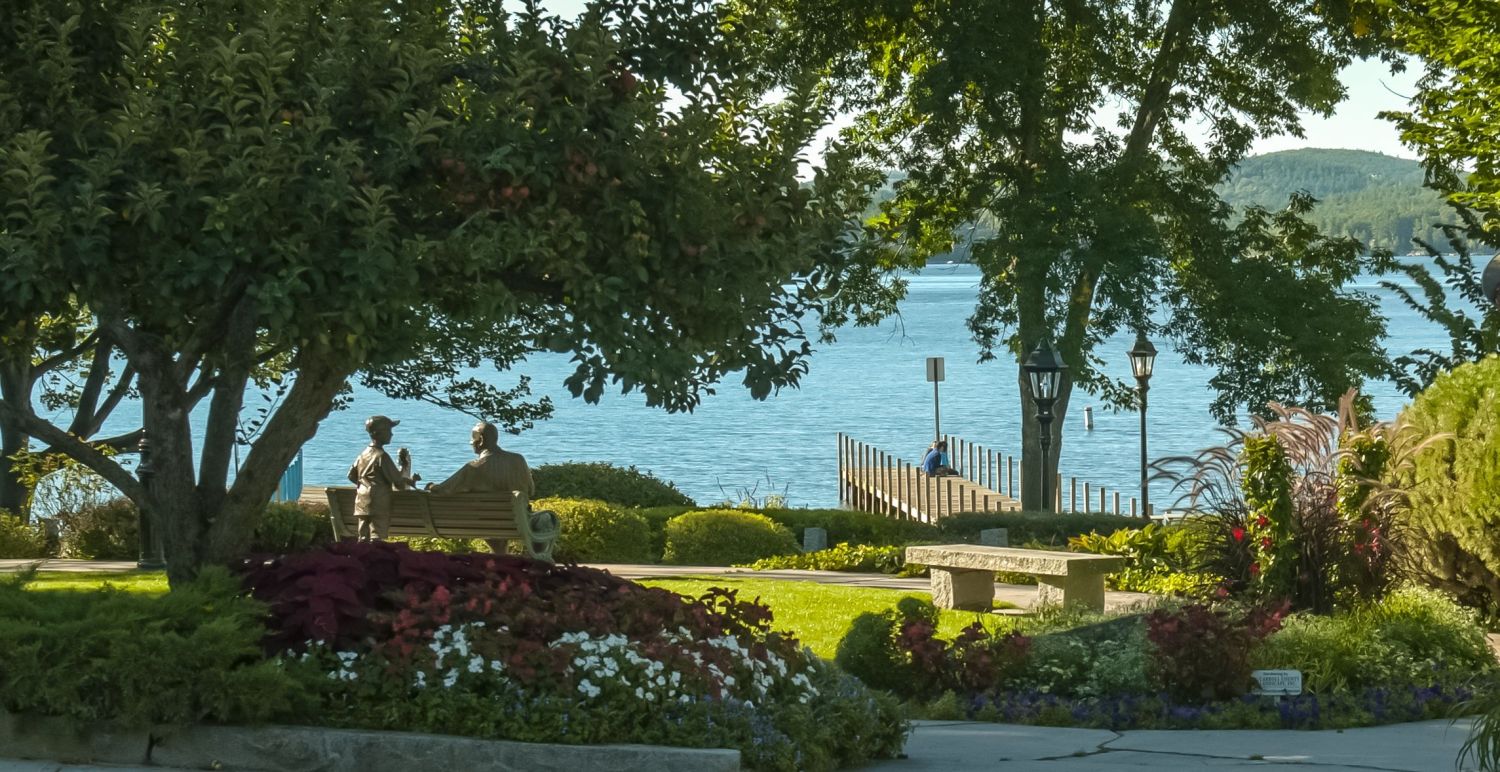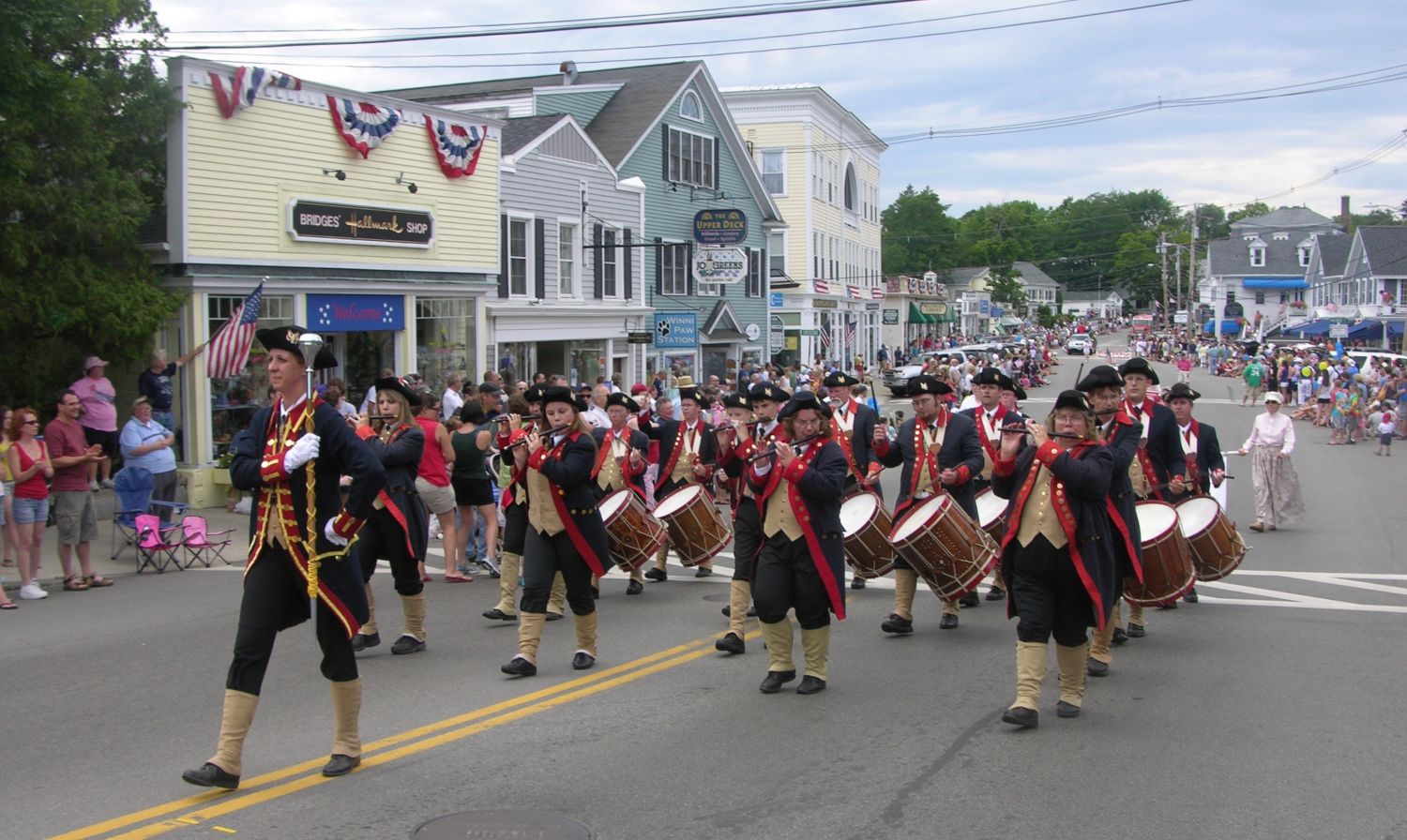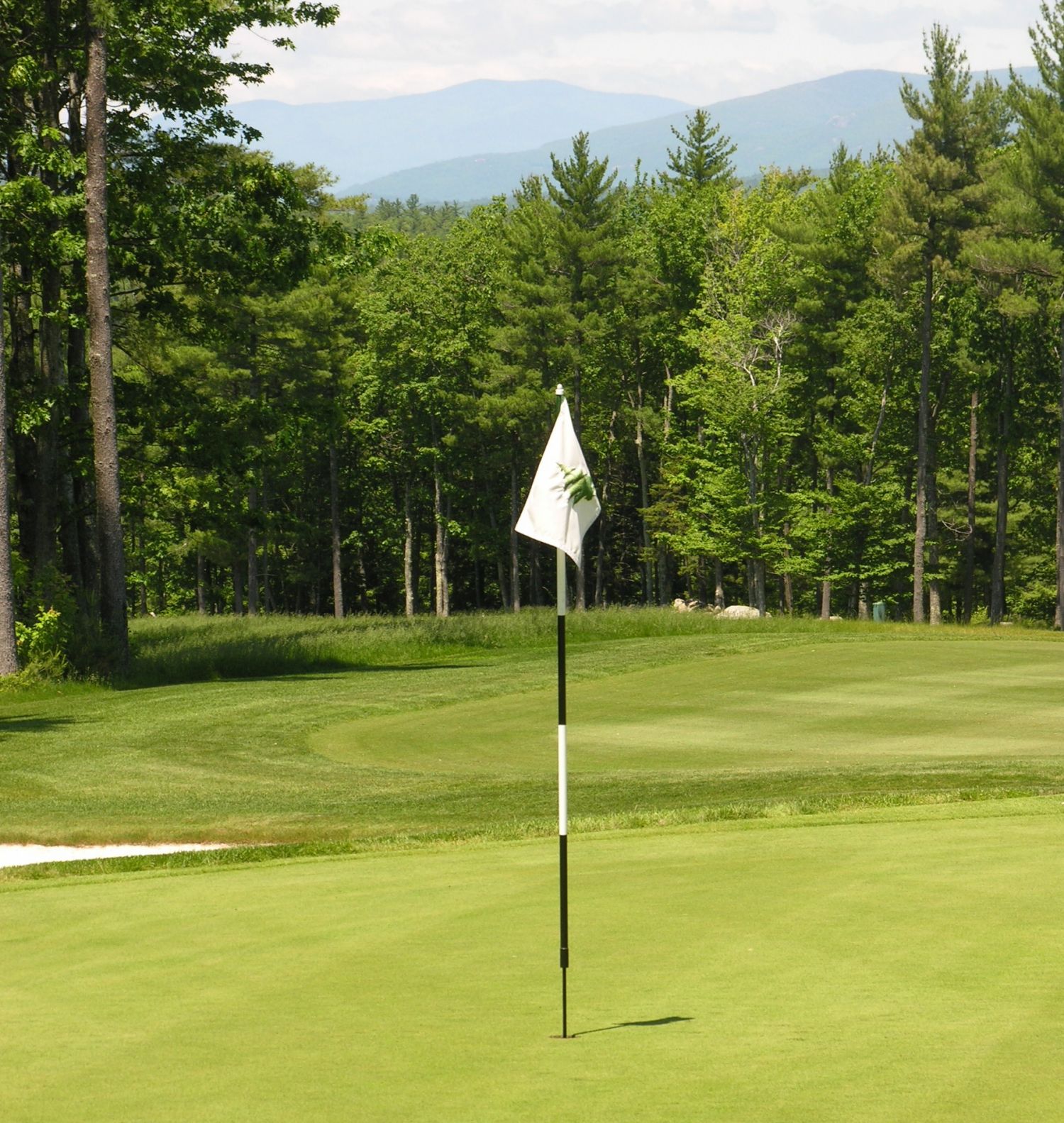 Wolfeboro from water Ness MB Stern Photo Wolfeboro
Cate Park Summer Wolfeboro
Moodus Drum and Fife, 2010 Parade SM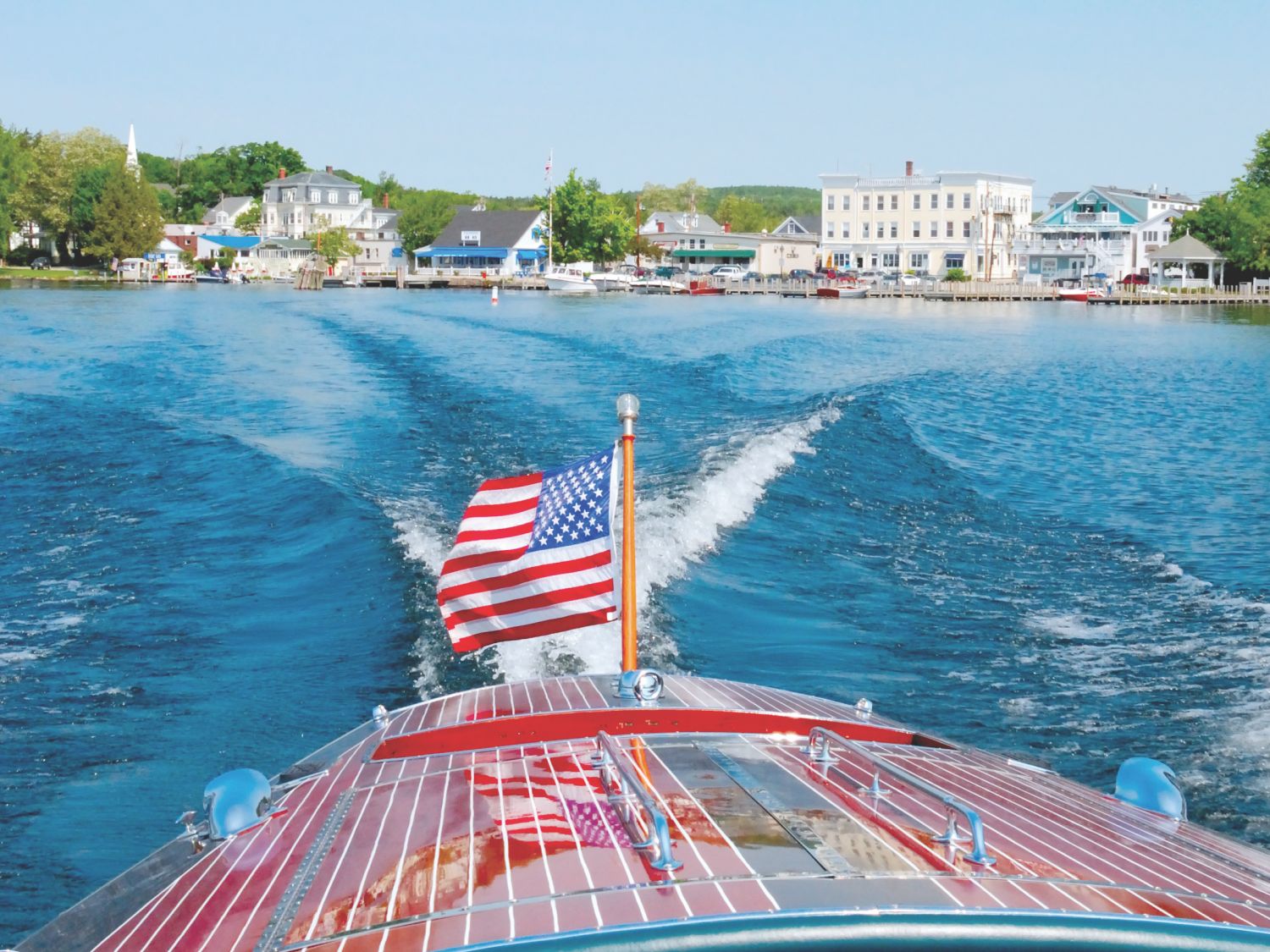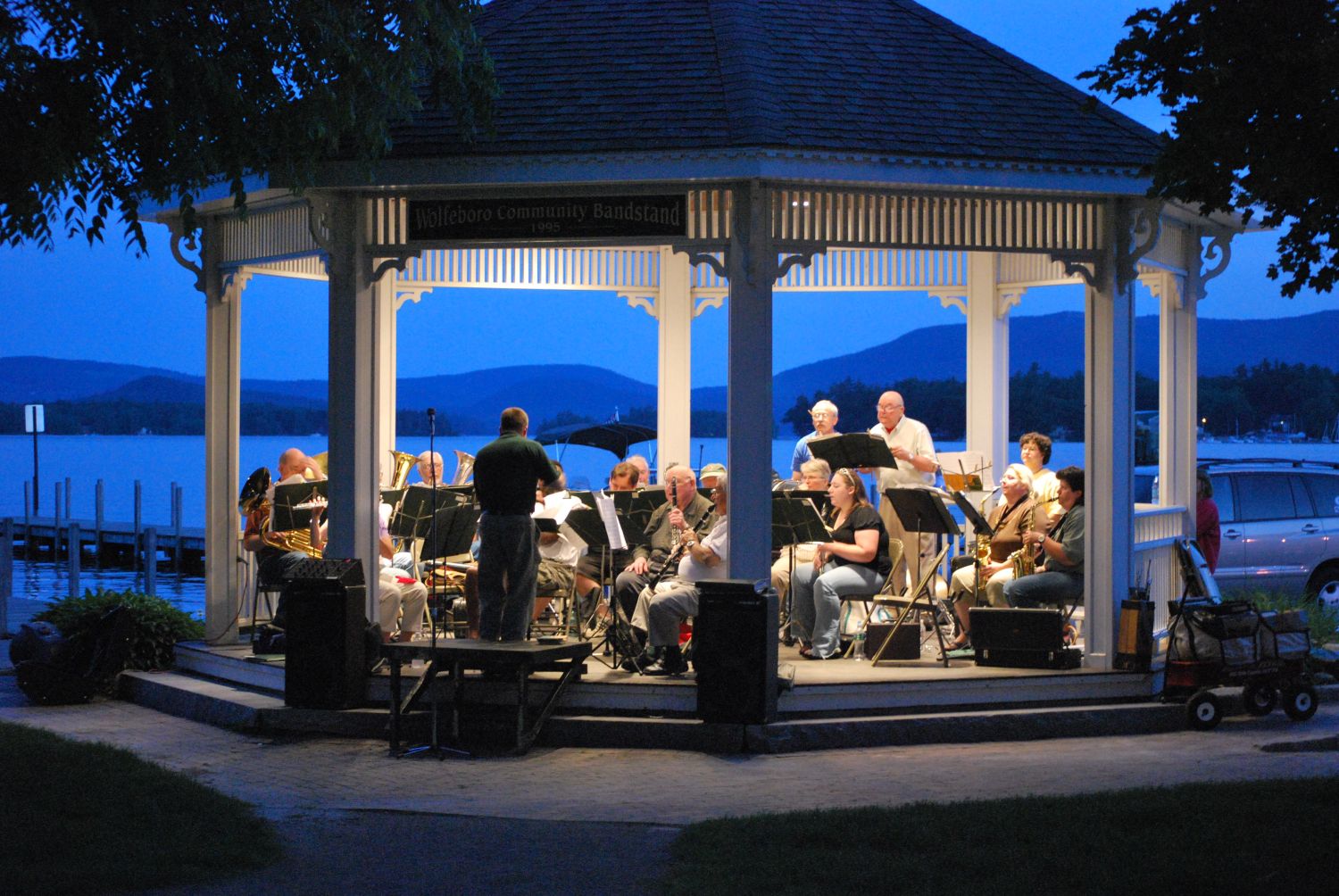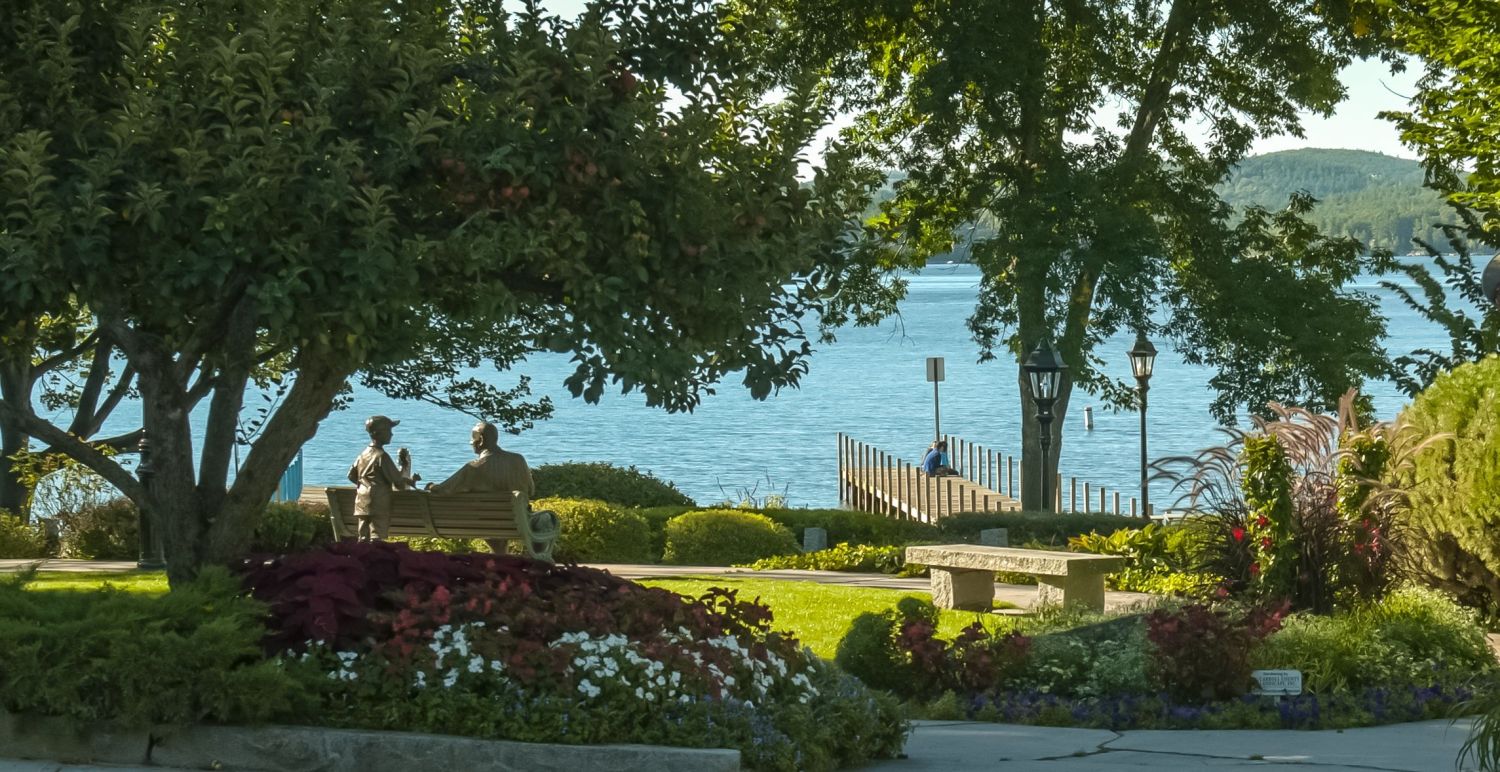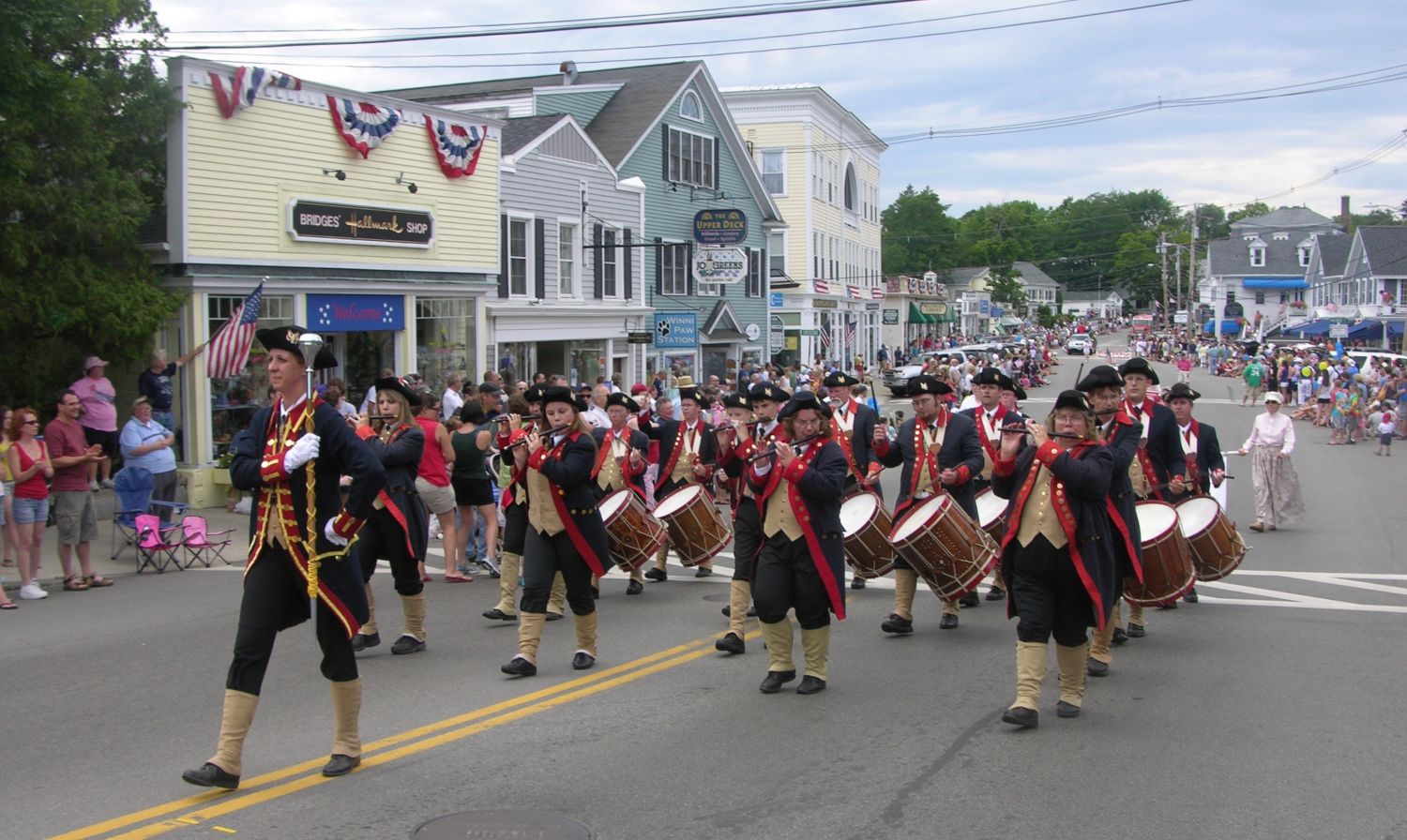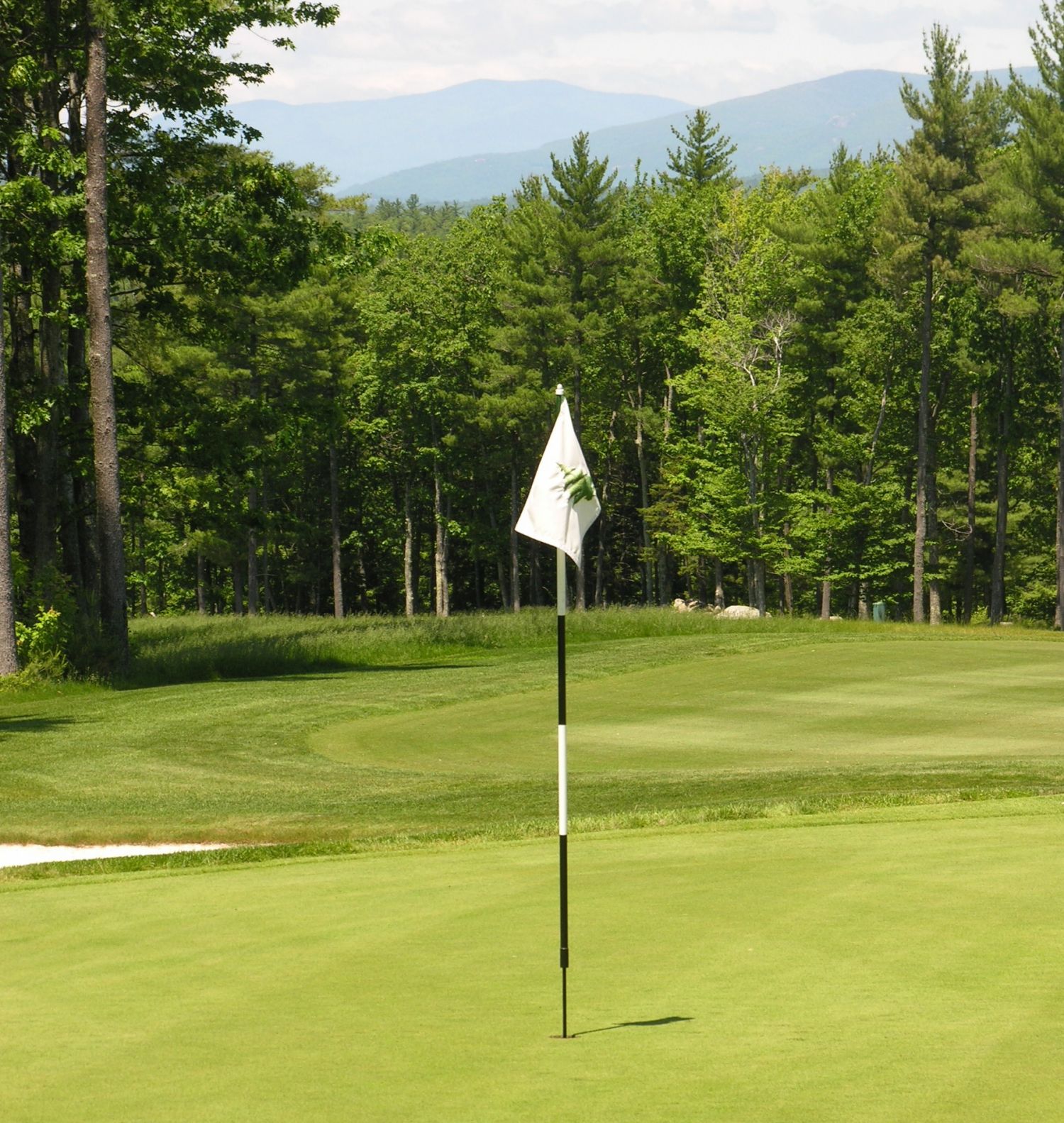 Located on the northeastern shore of Lake Winnipesaukee, the town's claim as "the Oldest Summer Resort in America" is also based in history – New Hampshire's last colonial governor, John Wentworth, chose Wolfeboro for the site of his own summer home in 1770.
More than two centuries later visitors to Wolfeboro still enjoy the beautiful scenery, clear lakes and fresh air that attracted Governor Wentworth.
The opportunities to experience New Hampshire's beautiful lakes and outdoors in the spring, summer and fall go on and on: four beaches, diving, sailing, canoeing, kayaking, paddle boarding, jet skis, waterskiing, boat rides and cruises (antique, dinner/dance or rent-your-own), fishing (with or without a guide), hiking, biking, walking trails, golf, mini-golf, tennis and we probably missed something!
In winter Wolfeboro becomes a cozy nostalgic wonderland with alpine and cross-country skiing, snowmobiling, snowshoeing, ice skating (indoors and out), ice fishing and special events including a Holiday Parade, Open House, Last Night, Fire 'N Ice and Brew Festivals, concerts, theatre, trivia, and cozy restaurants with pubs serving up your favorite comfort foods.
Wolfeboro offers everything we look for in a vacation destination. The picturesque main street wraps around Wolfeboro Bay with a mix of traditional and unique shops. Ice Cream, oh yes, goood ice cream, hand-crafted fine jewelry, home-made fudge and candy, quality and casual clothing for men and women, gourmet bakeries, fishing bait, comfy book stores, hand-cast Queen's Metal pewter, better-than-most T-shirts, art galleries, gifts for you and to take home, many made in New Hampshire.
Our six museums tell many stories. The Clark House, Pleasant Valley Schoolhouse and Firehouse are all about Wolfeboro history. The Wright Museum of World War II tells the story of America in the years 1939-1945 with many exhibits of World War II equipment, uniforms and memorabilia from the "Homefront," plus special exhibits and lectures.
Finally, the New Hampshire Boat Museum is filled with permanent and rotating exhibits of antique and classic boats of all sizes and power, and lake memorabilia dating to the 1800s. All the museums offer special programs, events, and new exhibits annually.
Exhibits at the Libby Museum of Natural History feature dozens of mounted wild animals, birds, and reptiles native to New Hampshire.
Music and the arts flourish in Wolfeboro. Great Waters Music Festival and The Friends of Music offer a variety of first-rate concerts year-round and the Friends of the Wolfeboro Community Bandstand bring music to the waterfront with free concerts Wednesday and Saturday nights in summer.
Wolfeboro's art galleries feature original works by local and New England artists and the town hosts several arts and crafts festivals each summer.
Summer theatre abounds with three different venues nearby, including The Barnstormers Summer Theatre in Tamworth and The Lakes Region Theatre and Winnipesaukee Playhouse, both in Meredith.
Where to stay and eat? Don't look for chain restaurants, hotels, or motels. There is one "grand" hotel on the bay, several inns and resorts (some on the water), charming B & Bs, and private lakeside homes to rent.
There's a nice variety of restaurants (seven on the water or with water views), taverns, tap rooms, raw bars, lakeside grilles, cafes, fine dining, Asian, Mexican and Italian restaurants, pizza parlors, sub shops, diners and a real hotdog stand at the town docks!
Wolfeboro awaits you… yours to discover and explore!
About Our Lakes and Beaches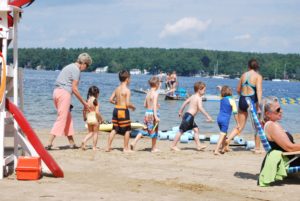 Wolfeboro is blessed with three significant lakes including Lake Winnipesaukee, New Hampshire's largest body of water with shoreline in eight New Hampshire communities, Lake Wentworth and Crescent Lake, both located entirely within Wolfeboro's borders.
Four beautiful sandy beaches, two on Winnipesaukee and two on Wentworth provide access to crystal-clear fresh water for swimming, sunbathing and castle-building. Some have picnic tables; all have changing/toilet facilities, free parking and spectacular views.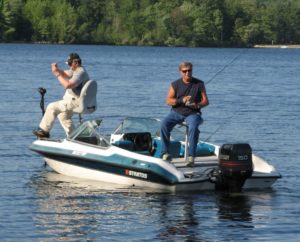 The fishing is always great, and the catching is pretty good too; especially for bass, lake trout, rainbow trout and land-locked salmon.
Getting on the water is easy and a must. Choose one of four scenic cruises on Lake Winnipesaukee departing from the Wolfeboro Town Docks, or get out on your own by renting power boats, jet skis, kayaks, canoes, or stand-up paddleboards. Where to Play
New Hampshire's Native Americans named Winnipesaukee; some say it means "Beautiful Water in a High Place", others, "Smile of the Great Spirit." Either is certainly appropriate.
Formed by a retreating glacier thousands of years ago, Lake Winnipesaukee is primarily spring fed, resulting in very clear and clean water.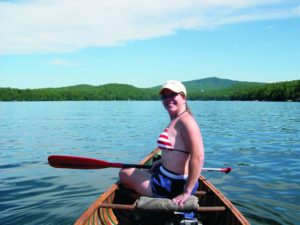 A number of rivers and streams flow into the lake, but there is only one outlet, the Winnipesaukee River, which flows out of Paugus Bay in Lakeport. The Winnipesaukee River meets the Pemigewasset, flowing from the White Mountains, and the two form the Merrimack River, which runs to the Atlantic Ocean.
The "Big Lake", as Winnipesaukee is also called, is approximately twenty-seven miles long from Alton Bay, the most southern tip, to Center Harbor, the northernmost point. It is fourteen to sixteen miles wide, over 180 feet deep at its deepest point off Rattlesnake Island and has over 283 miles of shoreline.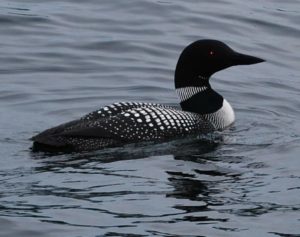 According to tradition, there are 365 islands, one for every day of the year, and of those, 274 islands are big enough for a summer home.
Lake Wentworth was originally called Smith's pond after a hunter and trapper who frequented the area in the early 1700s. It was renamed in honor of New Hampshire's last colonial Governor, John Wentworth, who chose the shores of Smith's Pond for the location of his summer home in 1770.
Crescent Lake is named for its shape, a bit like a crescent moon; it was once known as Crooked Pond.
Directions
Wolfeboro is located in New Hampshire's Lakes Region on the northeastern shore of Lake Winnipesaukee.
How Far
Manchester, NH: 60 miles/96 kilometers
Boston, MA: 110 miles/177 kilometers
New York City, NY: 312 miles/502 kilometers
Montreal, QC, Canada: 240 miles/386 kilometers
Airports
Manchester-Boston Regional Airport: One Hour
Pease International Airport: One Hour
Boston Logan International Airport: Two Hours
Portland, ME International Jetport: Two hours
DRIVING
For GPS, use 32 Central Avenue, Wolfeboro, 03894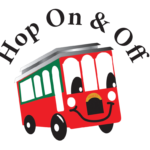 From Boston/Portsmouth areas: Take Rte 95 North to Portsmouth. After Hampton Toll Booth, bear left onto Rte 16 North. Follow Rte 16 to Rochester. Take Exit 15, Rte 11 North to Alton. At Alton Circle Take Rte 28 North. Follow Rte 28 into Wolfeboro. Turn right onto Railroad Avenue. Meet Molly at Railroad Station.
From Boston & southern New Hampshire/West: Take Rte 93 North to Exit 15E Rtes 393/4/202. At Epsom Circle Take Rte 28 North. At Alton Circle Stay on Rte 28 North. Follow Rte 28 into Wolfeboro. Turn right onto Railroad Avenue. Meet Molly at Railroad Station.
From North Conway, New Hampshire and North: Take Rte 16 south to Rte 28 west/south in Ossipee. Follow Rte 28 into Wolfeboro. At end of Center Street (See Molly's Map). Turn right onto Main Street. Turn right onto Railroad Avenue. Meet Molly at Railroad Station.
From Lincoln, New Hampshire and North: Take Rte 93 South to Exit 23, Rte 104. Follow Rte 104 east to Meredith. At end of road turn left onto Rte 3. At four-way light in downtown Meredith turn right onto Rte 25/109 east. In Moultonboro turn right onto Rte 109 (a bit past Moultonboro Fire Station). Follow Rte 109 through downtown Wolfeboro. Turn left onto Railroad Avenue. Meet Molly at Railroad Station.
Where to Find Info
Area Events
Where to Stay
Where to Dine
What Can We Do Next?
Now that you have had a fun and exciting overview of all that Wolfeboro has to offer, what can you do next during your stay in town? Check out our map page for a detailed list of area businesses and attractions that make Wolfeboro the wonderful little town that people can't wait to come back to every year.